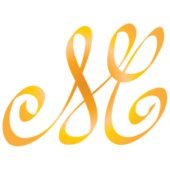 Sandrine Martin
Inner gem coaching
Unveil your inner gem
We all have a goal that we are trying to anchor and improve in unison and resonance with our inner core.
Facing a major life or work change?
Envisioning a promotion?
Considering to shift jobs or careers?
Wishing to take powerful action and rekindle your inner flame?
Feel it's time to engage with greater awareness in your career and work life?
Eager to manifest your vision and learn how to step confidently into your next level?
To achieve meaningful changes and long-lasting transformation, it is essential, today more than ever, to be joyfully and boldly connected with our inner gem, our very singularity, and equipped with the best tools and resources to embrace changes and flow with grace. Only then can you express your unique talents and wisdom and let your true colors shine out in your life and career.
Coaching offers a galaxy of compelling supports and resources to increase your strengths and expand your mind.
As your coach, I am here to help you leverage your personal and professional strengths, implement a powerful strategy to blaze your trail, and swiftly reach your next level of success in alignment with your inner core.
"Whatever you can do or dream you can, begin it.
Boldness has genius, power, and magic in it."
Goethe
Dedicated to your success and well-being in your career life, I offer a nurturing, confidential, safe, and honest platform for you to express your dreams and vision, uncover your unique resources and talents, and strengthen your confidence to stand out beyond limitations.
Committed to contributing to individuals and professional teams wanting to explore their resources and grow to their full potential, I provide support of an objective outlook, helping you see yourself clearly and expand your perspective of what you can achieve. 
Tap into the wholeness of your assets and talents
Learn to express and shine your singularity
Balance your life and work
Connect with your inner villain and identify your blocks
Transform obstacles into powerful stepping stones to your happiness and success
Wrap yourself up in unshakable trust and confidence
Together we will propel you through your transformation and swiftly turn your work life into a shiny brilliant gem.
"Those sessions were above and beyond my expectations. I am now more enthusiastic and less afraid when I act upon establishing my new self-employed territory. One of the most important outcomes was seeing myself clearly from another professional person's objective yet supportive outlook. Our meetings were very focused and at the same time, I didn't feel rushed or pushed. I did feel encouraged. I would recommend your work to my English-speaking friends. Most of them are artists. I have experienced how you can contain creative energy and focus it, and most artists need that. Thank you Sandrine."
"These career coaching sessions helped me to set up a SMART goal. Furthermore, Sandrine kindly and wonderfully layout my hard skills, soft skills, knowledge, values, and skill gaps. She was able to do this by asking well-thought-out questions and listening really well. Thank you so much! These sessions have definitely helped me and I feel confident as I look up new roles and opportunities. This has been a good positive experience. I would recommend Sandrine as a good point of contact for someone who is open to new ideas and new approach in regards in their job search."